Video Library

03 MAR 2023: Fr. Dan Brandt is interviewed by ABC Channel 7 Chicago following the line-of-duty death of Officer Andres Vazquez Lasso.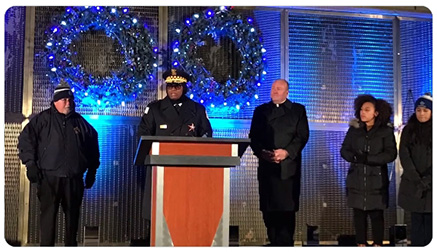 Date: Thu, 1 Dec 2022 22:49:51 -0600
Tom Ahern on Twitter: "Supt. David Brown @ChiefDavidBrown supports our Gold Star Families at the 2022 Christmas Tree Lighting event at Gold Star Memorial Park. We will #NeverForget our fallen #ChicagoPolice Officers and will forever honor their courage and service to our city. @cpdmemorial https://t.co/20RdomqnIj" / Twitter

02 OCT 2022: Guardian Angels Mass - Blue Mass from Holy Name Cathedral 10:30am


Note: Mass starts at the 2:06 minute mark.

25 SEP 2022: Fr. Dan Brandt celebrates a Blue Mass
at St. Francis of Assisi Parish in Orland Park.

06 SEP 2022: Coverage of the Chicago Police Memorial Foundation's annual CANDLELIGHT VIGIL.

CHICAGO (CBS) — Chicago Police chaplain Father Dan Brandt put his life at risk to help save a driver who was trapped in his car after it flipped over on the Kennedy Expressway.

"When a 911 call comes, it gets dispatched to the closest responding unit," Brandt said, "and in this case, God was the great dispatcher. Again, I happened to be in the right place at the right time."

The Graphic Arts Section has produced a video of the Superintendent's and Commissioner's Annual Tree Lighting Ceremony that was held in the lobby of Public Safety Headquarters 03 NOV 2021. Superintendent David O. Brown, Commissioner Annette Nance-Holt, Gold Star and Gold Badge Family Members, and members of the Chaplains Ministry all participated in the ceremony.

In addition to the ceremony, Gold Star and Gold Badge Family Members gathered to wrap gifts for children in need. Members also addressed holiday cards to send to other law enforcement families across the country who lost a loved one in 2021.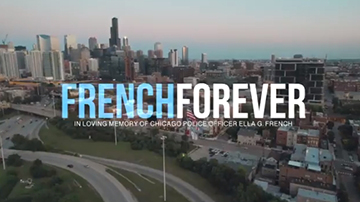 Click >>HERE<< for a CPD-produced video memorial honoring our fallen sister, PO Ella G. French, EOW 07 AUG 2021.

11 SEP 2021: Fr. Dan Brandt, Directing CPD Chaplain, leads prayer service in New York City on the 20th anniversary of the attacks on America in 2001. At this ceremony, our own Officer Ella Frech is remembered.

03 SEP 2021: 45 nuns from seven countries visit the site of PO Ella French's murder to pray for Ella, her family, and for the safety of all law enforcement professionals.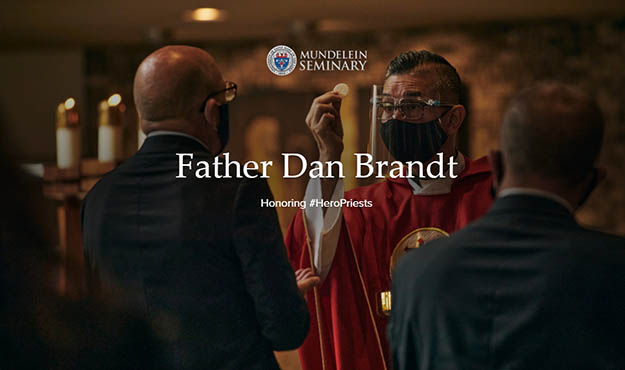 Honoring Fr. Dan Brandt - Click >>
HERE
<< for more information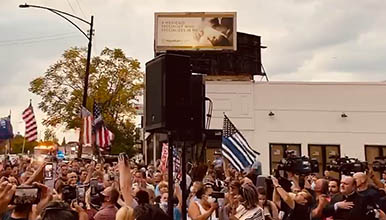 Short .MOV video

. 17 SEP 2020: Alderman Nick Sposato organized a police support rally outside the 016th district on the northwest side. As you can see, thousands of police supporters came out to make sure the police know they're doing God's work!

Note

:

Windows Media Player can play MOV files, but you need to download and install the 3ivx codec software. QuickTime Player can easily play MOV files because Apple QuickTime movie files generally use the . MOV file extension.

Download QuickTime player.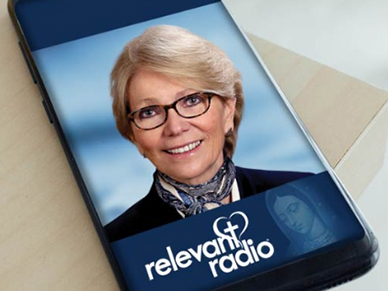 04 JUN 2020: Fr. Dan Brandt is interviewed on Relevant Radio's "A Closer Look," discussing the spiritual woes of officers dealing with Chicago's riots and looting.

Honoring Melrose Park PD Officer Joseph T. Cappello

Dr. Rob Sobo (Director of CPD's Employee Assistance Program) and Fr. Dan Brandt (CPD's Directing Chaplain) have a casual conversation about the toll Covid-19 is taking on CPD members psychologically and spiritually...and more important, try to offer some hope during these trying times.
13 FEB 2020: We remember Commander Paul Bauer on the 2nd anniversary of his murder.
AUG 2019: Fr. Dan Brandt speaks to Shalom World International about his work as CPD Chaplain on their "Vocare" series, highlighting vocations to priesthood and religious life.

18 MAY 2019 - Fr. Dan Brandt speaks on the topic of police suicide, aired on National Public Radio's Scott Simon show.

06 APR 2019 - Fr. Dan Brandt serves as keynote speaker at New York City's BLUE LIVES MATTER event in Staten Island.

Channel 9 Chicago again highlights the need for mental health services in the law enforcement field.

REMEMBERING COMMANDER PAUL BAUER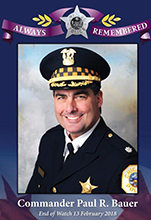 Click to view the Memorial service for Commander Bauer on 13 Feb 19

018th District special memorial for Commander Paul Bauer

Alarming number of officer suicides prompts outreach in Chicago

03 FEB 2019:

A Blue Mass is hosted by St. Barnabas Parish in Beverly to honor our first responders and the heroes who have lost their lives in the line of duty.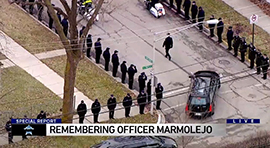 Funeral Mass offered Saturday, 22 DEC 2018, for PO Eduardo Marmolejo.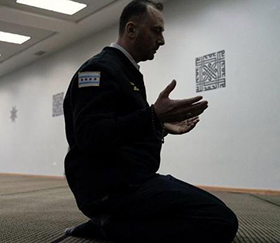 Click >>HERE<< for Chicago Tribune article highlighting our newest chaplain, Hysni Selenica.

State legislators on Wednesday heard hours of testimony from first responders about the need for greater mental health services for police and firefighters in Illinois.
10 OCT 18: Illinois House of Representatives invites Fr. Dan Brandt and others to testify for the need to increase resources statewide for addressing police suicide awareness and prevention.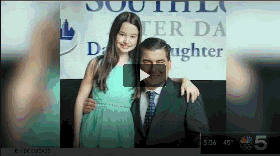 Rest In Peace, Commander Paul Bauer. You are a true Chicago hero. We love you. E.O.W. 13 FEB 2018 - Click >>HERE<< or on the picture to view news story.
Click >>HERE<< Fr. Brandt Speaks at Cmdr. Bauer's Funeral

On 21 MAY 2017, Police Chaplains Ministry hosted hundreds of Gold Star Family members on our 22nd annual luncheon cruise aboard the Spirit of Chicago. We will NEVER FORGET their sacrifice.

May 2017: The CPD Office of Communications and Graphic Arts put together a brief video highlighting the invaluable work of the Chaplains Section.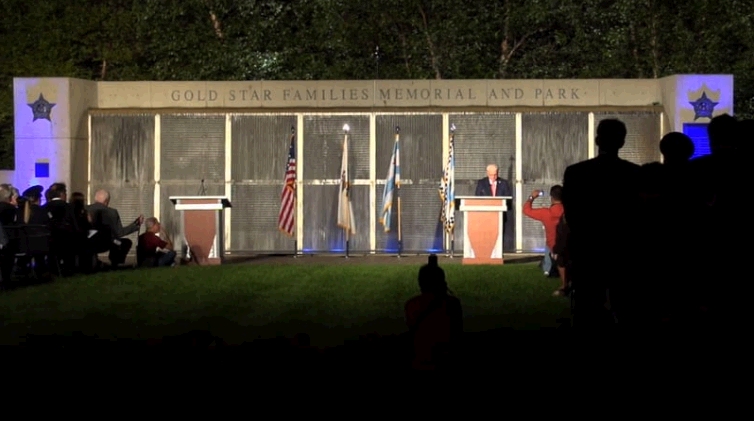 Please check out this video from the Chicago Police Memorial Foundation...

Police Chaplains Ministry was the subject of a vignette featured on a documentary about vocations to religious life. Click the play button to see our five-minute segment of the show.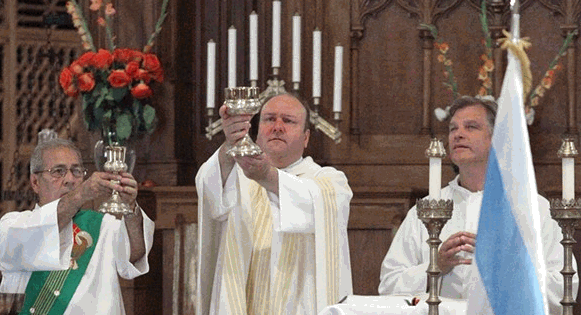 Click to read the article by Susan DeGrane in the Chicago Reader, Sunday 20 SEP 2015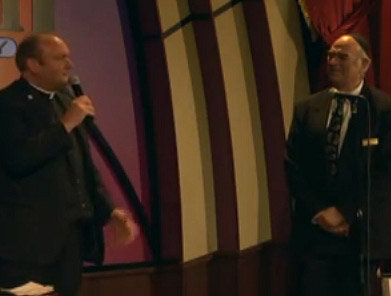 Click image to view the CPD Comedy Competition at the Laugh Factory from 30 September 2014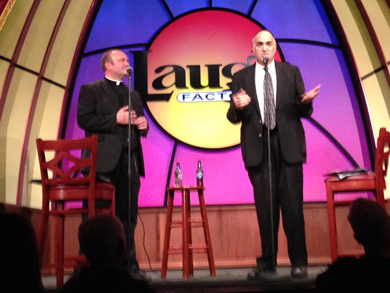 Click image to view the CPD Comedy Competition at the Laugh Factory from 24 September 2013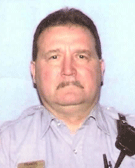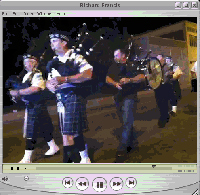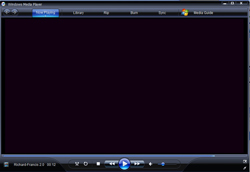 Short QuickTime video. At 1:30 a.m. on Tuesday, 02 JUL 2013, our annual remembrance of Richard Francis stopped traffic along Belmont and Western for hundreds to gather in prayer and the laying of a memorial wreath. God bless Rick's family, co-workers and friends. Rest in peace, Officer Francis.

Note

: needs QuickTime player to view.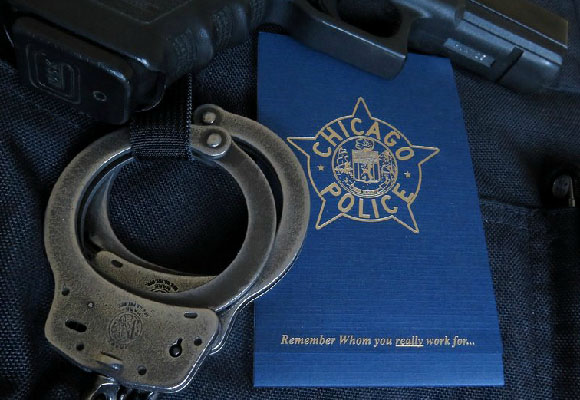 Click to view the PCM Photo Documentary produced by Shepard Photography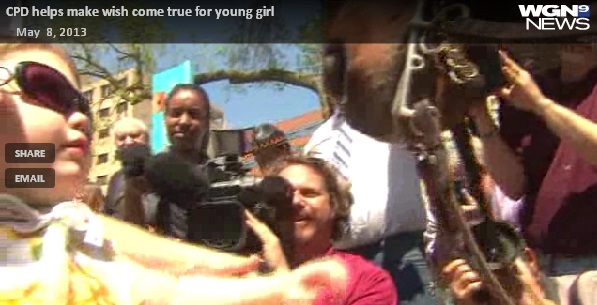 The CPD Mounted Unit makes young Kira Mammoser's day Wednesday, 08 MAY, as they visit her at Lutheran General Hospital. A rare terminal disease has kept the nine-year-old in pediatric intensive care there since before Christmas.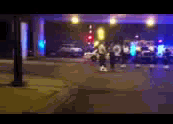 Short QuickTime video of streetside memorial service for PO Richard Francis,killed 02 JUL 08 at Belmont and Western as he tried to quell a disturbance on a CTA bus. Annual memorial takes place at the site at 1:50 a.m., the time of his murder.

Note

: needs QuickTime player to view.